The CIO Roundtable Boston
Founded in 1996 by Alan Loss, the CIO Roundtable is a group of senior IT executive from many of the top financial services firms in Boston, MA. Membership and attendance is FREE for qualified IT leaders working in financial services.
Our monthly meetings combine networking, a quick lunch and words of wit and wisdom from a respected speaker.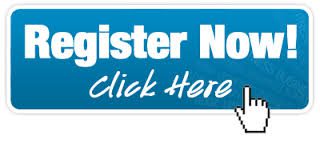 Next Event
Date: Friday, Jan 26
Time: 12:00 – 1:45
Location: New England College of Business, 10 High Street, Suite 204, Boston
 Featured Local FinTech Startup: AIDVP
Speaker: Rui (Roy) Heh, AIDVP founder
Topic: Artificial Intelligence for Portfolio Management
Featured Topic: The Cloud – "AWS Google Rackspace Workday' – What Wall Street Sees Next
Speaker: Henry Zelikovsky, Chief Technology Officer, Starpoint Solutions
Mr Zelikovsky provides technical direction in creating financial services / investment development, R&D, and advisory services for Starpoint's clients, and manages the technical staff at Starpoint's New York, Moscow and Kiev facilities.
He has an extensive background in software solutions development primarily for the financial services industry. While working for firms like Credit Suisse, Merrill Lynch and Bank of NY Mellon, Henry designed and developed real-time financial data systems, mission-critical trading floor applications and internal analytical systems.
Speaker: Steve Petrovich, Workday Practice Manager at Starpoint Solutions
Mr. Petrovich spent 14 years at Deloitte and another 3 at IBM with global responsibility implementing HR, Payroll, Time and Accounting solutions for clients. Since 2011, he has been solely focused on Workday and to date has implemented Workday HCM 13 time (all functions) and Workday Financial 3 times.
Future Meeting Dates and Topics:
Mar 2, 2018: Kin Lee: Silent Risks for Asset Management / Investment Firms: TPRM, VM, CM & PPM
Apr 6, 2018: Robert Hegarty: Top Trends at the Intersection of Financial Markets, Technology, and Data
May 4, 2018: Ted Penfield: TThe office of the future is here today: Demo of office and technology renovation
Jun 8, 2018: Ra'ad Siraj: Uses of Machine Learning in the Investment Management/Servicing Industry
Previous Meeting Topics Have Included:
The changing nature of institutional equity trading – Institutional Options Trading
Agile in the Enterprise: Making the Transition Performance Attribution
Navigating a Paradigm Shift: Risk and Regulation Take Center Stage
Dynamic Buy-Side Business Intelligence
The Influential Investor
Enterprise Mobility – An Update & Outlook
Enterprise Productivity & Innovation in the Era of Crowdsourcing and Open Innovation
Buy-side Tech Discussion
Leading the survival of central IT in the era of cloud computing
Why Spreadsheet Controls and Management is Fast Becoming Mainstream
Data Management – Some New Looks at an Old Challenge
The Influential Investor – How Investor Behavior Is Redefining Performance
Recruiting and Retaining IT Talent
Tangible Applications of Big Data Eco System in Financial Services
Managing Mobility: An IT Megatrend with Enormous IT Ramifications