FinTech Roundtable Boston

Founded in 1996 by Alan Loss and originall called the "CIO Roundtable" is a group of senior IT executives from many of the top financial services firms in Boston, MA. Membership and attendance is FREE for qualified IT leaders working in financial services.
Our monthly meetings combine networking, a quick lunch and words of wit and wisdom from a respected speaker.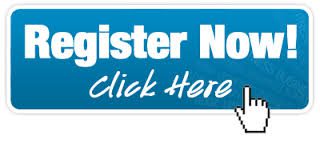 Next Event
Date: Thursday, Sep 27, 2018
Time: 12:00 – 1:45
Location: CJP Building, 126 High Street, 2nd Floor, Boston
---
Opening Topic: TBA
Featured Topic: TBA
Speaker: TBA
About the Speaker:
TBD
Future Meeting Dates and Topics:
Topics for the 2018 – 2019 year will be listed this summer.  Our promise is they'll be great!
Previous Meeting Topics Have Included:
The changing nature of institutional equity trading – Institutional Options Trading
Agile in the Enterprise: Making the Transition Performance Attribution
Navigating a Paradigm Shift: Risk and Regulation Take Center Stage
Dynamic Buy-Side Business Intelligence
The Influential Investor
Enterprise Mobility – An Update & Outlook
Enterprise Productivity & Innovation in the Era of Crowdsourcing and Open Innovation
Buy-side Tech Discussion
Leading the survival of central IT in the era of cloud computing
Why Spreadsheet Controls and Management is Fast Becoming Mainstream
Data Management – Some New Looks at an Old Challenge
The Influential Investor – How Investor Behavior Is Redefining Performance
Recruiting and Retaining IT Talent
Tangible Applications of Big Data Eco System in Financial Services
Managing Mobility: An IT Megatrend with Enormous IT Ramifications