The CIO Roundtable Boston
Founded in 1996 by Alan Loss, the CIO Roundtable is a group of senior IT executives from many of the top financial services firms in Boston, MA. Membership and attendance is FREE for qualified IT leaders working in financial services.
Our monthly meetings combine networking, a quick lunch and words of wit and wisdom from a respected speaker.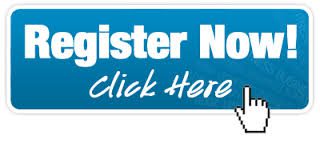 Next Event
Date: Friday, April 6, 2018
Time: 12:00 – 1:45
Location: CJP Building, 125 High Street, 2nd Floor, Boston
---
Opening FinTech Presenter: Zac Sheffer, CEO & Founder, Elsen

Topic: Understanding and Engaging with Startups that Drive Fintech Innovation
---
Featured Topic: Top Trends at the Intersection of Financial Markets, Technology, and Data
In this discussion, Rob Hegarty will provide insights on the technology and data trends that are reshaping the financial markets and investment management specifically. He'll discuss the top trends impacting the buy side, how investor behavior is shifting, how technologies such as Artificial Intelligence, Machine Learning, Robotic Process Automation and other technologies are infiltrating the financial markets, and how the shifting landscape in data alternative and otherwise is impacting financial markets.
Speaker: Rob Hegarty, Managing Partner and Founder of Hegarty Group
Rob Hegarty is Managing Partner and Founder of Hegarty Group, a strategic research, advisory and consulting firm at the intersection of Financial Markets, Technology and Data. Hegarty Group helps large established firms, well-funded startups, and companies in between that are looking for expert, trusted advice with objective and informed strategic insights to help drive their firm's growth.
Prior to founding Hegarty Group, Rob was President of Olmstead Associates, a specialized consulting firm to the investment management industry. Prior to joining Olmstead, he was Global Head of Equities for Thomson Reuters where he had overall responsibility for Thomson Reuters' $1.2 billion global equities business. Prior to Thomson Reuters, Rob was Managing Director, Strategy and Marketing at the Depository Trust and Clearing Corporation (DTCC) leading the strategy, planning, marketing, corporate development, and market structure functions. Prior to that he spent 10 years at TowerGroup, the leading provider of technology research and advisory services to the global financial services industry, where he launched and led TowerGroup's Investment Management practice, and subsequently led all non-bank advisory businesses. Prior to TowerGroup, he held technology leadership positions at Putnam Investments, Fidelity Investments, and Coopers & Lybrand.
Rob is a globally recognized thought leader in financial services technology. He has been a featured speaker at dozens of industry conferences globally, been quoted hundreds of times in publications including the Wall Street Journal, Financial Times, New York Times, Forbes, Institutional Investor, and many others. He has also appeared regularly on CNBC-TV (U.S. and Europe), ABC-TV and other broadcast outlets. He has also served on the boards of public and private companies, and many industry boards. He holds an M.B.A. with a finance/marketing concentration from Babson College and a B.S. in computer science from North Adams State College.
Future Meeting Dates and Topics:
May 4, 2018: Ted Penfield: TThe office of the future is here today: Demo of office and technology renovation
Jun 8, 2018: Ra'ad Siraj: Uses of Machine Learning in the Investment Management/Servicing Industry
Previous Meeting Topics Have Included:
The changing nature of institutional equity trading – Institutional Options Trading
Agile in the Enterprise: Making the Transition Performance Attribution
Navigating a Paradigm Shift: Risk and Regulation Take Center Stage
Dynamic Buy-Side Business Intelligence
The Influential Investor
Enterprise Mobility – An Update & Outlook
Enterprise Productivity & Innovation in the Era of Crowdsourcing and Open Innovation
Buy-side Tech Discussion
Leading the survival of central IT in the era of cloud computing
Why Spreadsheet Controls and Management is Fast Becoming Mainstream
Data Management – Some New Looks at an Old Challenge
The Influential Investor – How Investor Behavior Is Redefining Performance
Recruiting and Retaining IT Talent
Tangible Applications of Big Data Eco System in Financial Services
Managing Mobility: An IT Megatrend with Enormous IT Ramifications