The CIO Roundtable Boston
Founded in 1996 by Alan Loss, the CIO Roundtable is a group of senior IT executives from many of the top financial services firms in Boston, MA. Membership and attendance is FREE for qualified IT leaders working in financial services.
Our monthly meetings combine networking, a quick lunch and words of wit and wisdom from a respected speaker.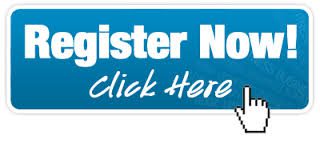 Next Event
Date: Friday, Jan 26
Time: 12:00 – 1:45
Location: CJP Building, 125 High Street, 2nd Floor, Boston
Opening FinTech Presenter: Zac Sheffer, CEO & Founder, Elsen
Topic: Understanding and Engaging with Startups that Drive Fintech Innovation
Speaker: Zac Sheffer, CEO & Founder, Elsen
As CEO and Founder, Zac keeps Elsen running. From recruiting and managing a top-performing executive team, to driving critical decisions and developing partnerships with world-class companies, he ensures all areas of the business are aligned with the company's strategic goals.
An engineer by training, Zac worked at Schneider Electric before catching the finance bug. During a later position at Credit Suisse, he applied his engineering and programming skills to macroeconomic research. His ability to create solutions that address complex problems in manageable ways gave him the tools he needs to solve difficult finance problems.
What Zac loves most about Elsen is its talented team of dedicated people who want to do something awesome every day. When he's not leading the team, he enjoys longboarding, surfing, cooking, watching Chef's Table, and playing board games.
Zac holds a B.S. in Mechanical Engineering from Northeastern University and holds several patents for cool stuff like fluid mechanics.
---
Featured Topic: Silent Risks Within the Investment Management Industry – Vendors and Third Parties
To discuss and raise awareness of the Vendor Management (VM) and Third Party Risk Management (TPRM) risks within the Investment Management industry.  Current risk conversations are dominated by IT and data security, BCP and DR, and intellectual property.  Vendor Managemnt and Third Party Risk Management have only recently started be get the attention they deserve from investment firms and regulators.  These risks can impact a firm's reputation, investment performance, operation and profitability, but yet VM and TPRM is often less talked about, less prioritized and less resourced.  Invitees and participants are encouraged to complete a brief survey, and the results will also be discussed.
Speaker: Kin Lee, Alliance Risk & Vendor Management, Founder
Kin Lee founded Alliance Risk & Vendor Management in 2017, a consulting firm specializing in the financial services industry. He has 30+ years of both business and IT experience within investment management, custody banking, mutual funds, retail and commercial banking, insurance and management consulting. He has partnered with company presidents and C-level executives in the business, operations, risk management, M&A, finance and IT areas to deliver strategic solutions, P&L savings and cultural changes.
Kin has built and managed multiple PMO (Project Management Office) and VM (Vendor Management) organizations at leading investment management and custody banking firms. He led numerous M&A and divestiture transactions involving top tier retail, commercial and custody banks. He has also previously presented on Vendor Management at both LOMA and Cutter.
Future Meeting Dates and Topics:
Apr 6, 2018: Robert Hegarty: Top Trends at the Intersection of Financial Markets, Technology, and Data
May 4, 2018: Ted Penfield: TThe office of the future is here today: Demo of office and technology renovation
Jun 8, 2018: Ra'ad Siraj: Uses of Machine Learning in the Investment Management/Servicing Industry
Previous Meeting Topics Have Included:
The changing nature of institutional equity trading – Institutional Options Trading
Agile in the Enterprise: Making the Transition Performance Attribution
Navigating a Paradigm Shift: Risk and Regulation Take Center Stage
Dynamic Buy-Side Business Intelligence
The Influential Investor
Enterprise Mobility – An Update & Outlook
Enterprise Productivity & Innovation in the Era of Crowdsourcing and Open Innovation
Buy-side Tech Discussion
Leading the survival of central IT in the era of cloud computing
Why Spreadsheet Controls and Management is Fast Becoming Mainstream
Data Management – Some New Looks at an Old Challenge
The Influential Investor – How Investor Behavior Is Redefining Performance
Recruiting and Retaining IT Talent
Tangible Applications of Big Data Eco System in Financial Services
Managing Mobility: An IT Megatrend with Enormous IT Ramifications