FinTech Roundtable Boston

Founded in 1996 by Alan Loss and originall called the "CIO Roundtable" is a group of senior IT executives from many of the top financial services firms in Boston, MA. Membership and attendance is FREE for qualified IT leaders working in financial services.
Our monthly meetings combine networking, a quick lunch and words of wit and wisdom from a respected speaker.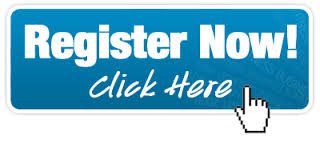 Next Event
Date: Friday, Nov 16, 2018
Time: 12:00 – 1:45
Location: Live virtual discussion and presentation via Zoom
---
Topic: Performance of People, Projects and Vendors – Why Hasn't KPI Success Improved From 3 Decades Ago?
Back in the 1980's, the failure rate of projects and change management initiatives (organizational, technological or process driven) missing their KPIs ranged from a 50% coin toss to as dismally high as 75%. And it's a big reason why the reputation of IT was so poor. Now, 3 decades later, recent surveys have the failure rate in a similar range. How can that be? We have better technology, better frameworks to guide our efforts, and far better training. But little has changed, because while all of those improvements are valid, we still haven't learned how to listen to, and take actions on, the feedback our staff and clients are continuously trying to provide. We're going to explore some of the pitfalls that still govern entrenched behaviors which have kept us from making any significant progress in improving success rates, and how we can start to address that with a new staff engagement paradigm that can improve performance management of our people, projects and vendors.
Speaker Bio:
Michael Gabriel
Former Executive Vice President & CIO for HBO
Michael Gabriel is the founder and CEO of Quantum Barometer, a business to business company focused on improving how we engage with our most important – our people.
He developed the Quantum Barometer based on his decades of experience as a corporate executive and CIO focused on organizational development, performance management, process change, project management and product management.
He was Executive Vice President & CIO for Home Box Office for 14 years, and a founding executive leader of the media and entertainment industry transforming HBO GO Internet Initiative.
Before joining HBO, Gabriel was Vice President & CIO for the National Basketball Association (NBA), Vice President of IT for the EMI-Capitol Music Group NA, and Director of IT for the 1992
Barcelona Summer Olympics and Director of Financial Systems at the National Broadcasting Company (NBC).
Gabriel is an inventor on 6 media and entertainment industry patents, and an advisor on university and industry technology councils.
2018 – 2019 Meeting Dates:
Friday, Oct 5, 2018
Friday, Nov 16, 2018
Friday, Dec 14, 2018
Friday, Jan 18, 2019
Friday, Feb 15, 2019
Friday, Mar 15, 2019
Friday Apr 12, 2019
Friday, May 31, 2019