Eric Bloom
Keynote Speaker and ITML Executive Director
---
"He has delivered symposium sessions, workshops and keynote speeches, all to rave reviews. He is a fantastic speaker and an extraordinarily gracious person – the ultimate professional who will ensure the success of your event."
Amy Ruddell, Group Event Director, Diversified Business Communications
"He provided tremendous educational value to our attendees and was extremely flexible in tailoring the topic for our specific audience. I highly recommend him for your conference and/or corporate speaking and training needs."
Ira Keltz, President, NEECOM (New England Electronic Commerce Users' Group)
"Eric Bloom is a go to speaker for us at PMI MassBay. He is well respected in his field and consistently rated highly by attendees. I would strongly recommend Eric Bloom for any PMI event. "
John Todd, VP Professional Development, MassBay PMI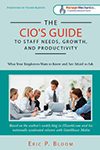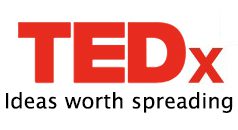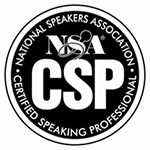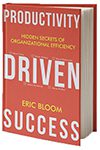 Maximizing Your Office Influence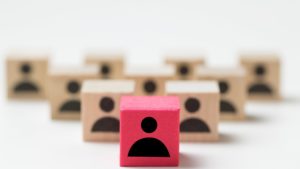 The ability to influence others is key to the success of all professionals, from the CEO to newest college intern.
Senior executives must have equal footing their C-suite members. Sales professionals must have the ability to
influence their customers to buy and then their internal teams to deliver. Managers of all types must motivate those outside of their team to act on their department's behalf. Project Managers must gain the support of project stakeholders and keep the attention of dotted-line resources. Individual contributors must use influence to get the resources and information needed to complete their tasks.
When out of the office, the ability to influence others provides great value when leading volunteers at charitable events, getting needed resources for a family member, getting a great price on a car, and virtually all other personal endeavors.
Your Influence Power Rating (IPR) quantifies your personal influence characteristics and other factors to help you assess and enhance your ability to influence others.
This talk discusses the key influence concepts, techniques and tips needed to calculate and enhance your Influence Power Rating!
This talk will help you:
Enhance your ability to influence those outside your organization
Learn how to calculate and increase your Influence Power Rating
Knowledge of key influence concepts, techniques and practices
Influence Based Change Management

Virtually every business initiative causes change. New processes change workflow, new technologies require new skills, Digital Transformation creates new business models, and organizational realignments modify internal reporting structures.
When implementing change, five key factors must be considered. They are Environment, Resources, Individuals, Culture and Actions (ERICA).
Implementing change is both organizational and personal. The use of a strong change management framework combined with the ability to influence those in power, those who must implement the change and those who must accept the change is an unbeatable combination.
This talk outlines what must take place for change to occur and how to help facilitate it, both individually and organizationally.
In this session you will:
Understanding of key organizational change concepts, techniques and processes
The role of influence in organizational change
Knowledge of our ERICA organizational change framework
Influence Based Negotiation

Negotiation is a fundamental component of business and personal success. At the office, we negotiate with vendors on price and delivery dates, with colleagues on office resources, office space and a myriad of other topics. On the personal side, we negotiation with our friends, family, service providers and others on every topic under the sun. Influence is the art of letting other people have things your way.
At its base, negotiation is a form of interactive influence. This talk describes how to combine these two fundamental human activities, negotiation and influence, in a way that maximizes your personal and professional success.
In this session you will:
Understanding of key negotiation and influence strategies and tactics
How combining negotiation and influence technique can enhance your ability at both
How to enhance your negotiation success both personally and professionally
Time Management and the 4 Zones of Personal Productivity

Time management should never be your goal. It should simply be a conduit to free up the time, money and resources needed to drive personal and organizational success. This talk, based on the speaker's #1 Amazon bestselling book, "Productivity Driven Success" and related TEDx Talk, will widen your perspective on time management and productivity enhancement.
In this session you will learn:
The 4 zones of personal productivity
Learn how to enhance your personal and organizational productivity by matching the task to your current level of energy and alertness
Learn how personal and organizational Circadian Rhythms can be used to maximize productivity
Management Time Versus Worker Time
Learn how to enhance work quality and productivity based on when meetings are schedule
IT's 4 Potential Roles in Digital Transformation

IT's role and/or participation in Digital Transformation (DX) is neither guaranteed nor cast in stone once initially defined. It can be dramatically enhanced or degraded based on changes on senior company leadership, newly popularized technologies, change in IT leadership, a disruptive innovation by a competitor and other related reasons. There are, however, two key factors that, in the long-term, will help determine IT's role in DX. These factors are IT's organizational clout within the organization, and It's willingness and ability to innovate.
This clout and ability to innovate are driven by a combination of leadership ability, flawless technical execution and other related factors. This talk explains these four roles and how this knowledge can be used to your company's, IT's and your personal professional advantage.
This talk will help you:
Gain insights into how IT's organizational clout and ability to innovate dramatically affects its role within the organization
Understand how to simultaneously maximize IT's business value and enhance your professional stature and reputation
Learn how to enhance IT's role within the organization through leadership, innovation, business, and interpersonal communication skills
Leadership and Business Skills in a Waterfall, WAgile and Agile World

Project management and Business Analysis, more than ever, comes in many shapes and styles. Traditional projects are generally managed top-down, most often using a Waterfall methodology. On the other end of the spectrum, Agile based projects are led by a Scrum Master using servant leadership principles. In addition to leadership differences, these two methodologies dramatically differ on virtually all other project processes, artifacts, and concepts. WAgile style projects are all those activities containing attributes of both.
In this presentation you will:
Deepen your knowledge and insights on the benefits and challenges of a blended Waterfall/Agile environment
Learn which specific leadership, business and interpersonal communication skills maximize the effectiveness of Project Managers, Scrum
Master, Business, Analysts, Product Owners, and other project players