Certification Exam Process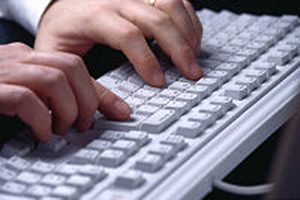 The IT Management and Leadership certifying exams can be taken at any time at your convenience from any desktop.
After you have attended the required classes that are prerequisites to sit for either the ITMLP © or the ITMLE © Certification Exams, you will be sent a login and password to access a secure area of the Manager Mechanics website. This access will allow you to pay the appropriate exam fee using any credit card.
You then will be returned to the main Manager Mechanics window; click "Exams" at the top-center of the window. This will bring you to the Manager Mechanics Exam Center.
Each exam consists of multiple choice questions followed by situational questions for which you will be asked to write your answers. Typically it will take 3-4 hours to complete the Exam. However, you can complete either test in multiple sessions at your convenience.
Once you have completed the Exam, results will be sent to you within ten days. You may take exams up to three times if necessary. Upon receiving a passing grade, Certification information and documents will be sent to you promptly. These consist of instructions for designating your new certification on your business cards and other business documents, as well as a framed certificate.
For any questions or additional information on this or other topics, please email info@ITMLInstitute.org or call 855-286-1110.