Certification Exam Process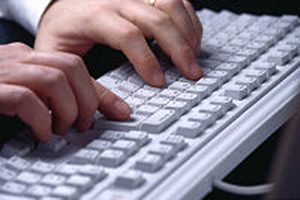 IT Management and Leadership certification exams can be taken at any time at your convenience from any location.
After attending the required ITMLP or ITMLE workshop, at no additional cost, you will be emailed the exam instructions and the login and password to a secure area of the ITML Institute website.
Each exam contains a combination of multiple choice, true and false, and short answer type questions. Typically, the exams take 3-4 hours to complete.
These exams are not timed; therefore, you can take whatever time is needed to complete the questions.
The exam is open-book open-notes and may be taken in parts, rather than all at once. The reason for these non-customary exam options is because of the nature of IT. IT Management is open-book open-notes, therefore, so is the exam. The rational to allow you to take it in parts, is because as an IT Manager/Executive, when hardware, data communications and/or software go down, it's all-hands-on-deck, including yours.
Once you have completed the Exam, results will be sent to you within ten business days. You may take exams up to three times if necessary. Upon receiving a passing grade, certification information and documents will be sent to you promptly. These consist of instructions for designating your new certification on your business cards and other business documents, as well as a framed certificate.
For any questions or additional information on this or other topics, please email info@ITMLInstitute.org or call 855-286-1110.