ITMLP and ITMLE Certification Training
Ensuring Top Quality IT Leadership Skills for You and Your Team
To help companies compete, drive innovation, and enhance profitability in today's digital transformational age, technologists are being asked to step out of the comfort technology zone and become leaders, managers, and savvy businesspeople. You can and should be one of these transformative IT leaders.
Both certification programs are rigorous, down-to-earth, and most importantly, relevant to today's IT world. They focus on the challenges that IT leaders around the globe are facing, from fostering innovation, to leading a virtual team, and managing cost centers.
Each of these certifications, and their three-day preparatory boot camps, cover topics which are taught in a high-energy, high-content, highly interactive workshop.
Join Hundreds of other Trained and Certified IT Leaders!
CIO.com selected the ITMLP and ITMLE as Top 10 IT Leadership Development Programs!
The ITMLP Certification Bootcamp  is a three-day, high-energy, high-interaction, high-content workshop containing the topics listed below, is designed for soon-to-be, new, and all other first-line IT Managers.
This workshop is not a replacement for your company's New Manager Training classes, it's designed to provide complementary topics specifically related to the IT management profession.  These topics are listed below.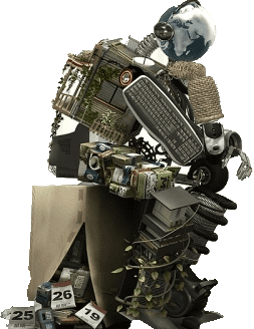 DAY 1 – Technical Leadership
Life as a Technical Manager
Influence-Based Technical Leadership
Managing Hybrid and Virtual IT Teams
DAY 2 – IT Methodology and Innovation
Methodology Overview
IT Megatrends
Creating Innovative IT Solutions
DAY 3 – Business of IT
IT Funding and Cost Center Management
IT Vendor Management
IT Internal Client Service
The ITMLE Certification Bootcamp  is ideal for seasoned IT Managers and  IT Directors (Managers of Managers).
This three-day, fast-moving and highly interactive workshop contains topics specifically designed to prepare mid-level IT executives in large IT shops for higher levels of management responsibility and provide CIOs of smaller IT shops (30 people or less) with additional tools to help maximize their business impact.  These topics include:
DAY 1 – Knowledge, Roles, Methodology, and Change
Thinking Like a CIO
IT's (and Your) Four Roles in the Organization
Living in a Waterfall, Agile, Wagile World
IT as an Agent of Change
DAY 2 – Process, Productivity, and Governance
IT Strategic Planning and Thinking
IT and Organizational Productivity
IT Governance
DAY 3 – Innovation, Staff Growth, and Negotiation
Fostering IT Innovation
IT Bench Strength and Resiliency
IT Project and Vendor Negotiating